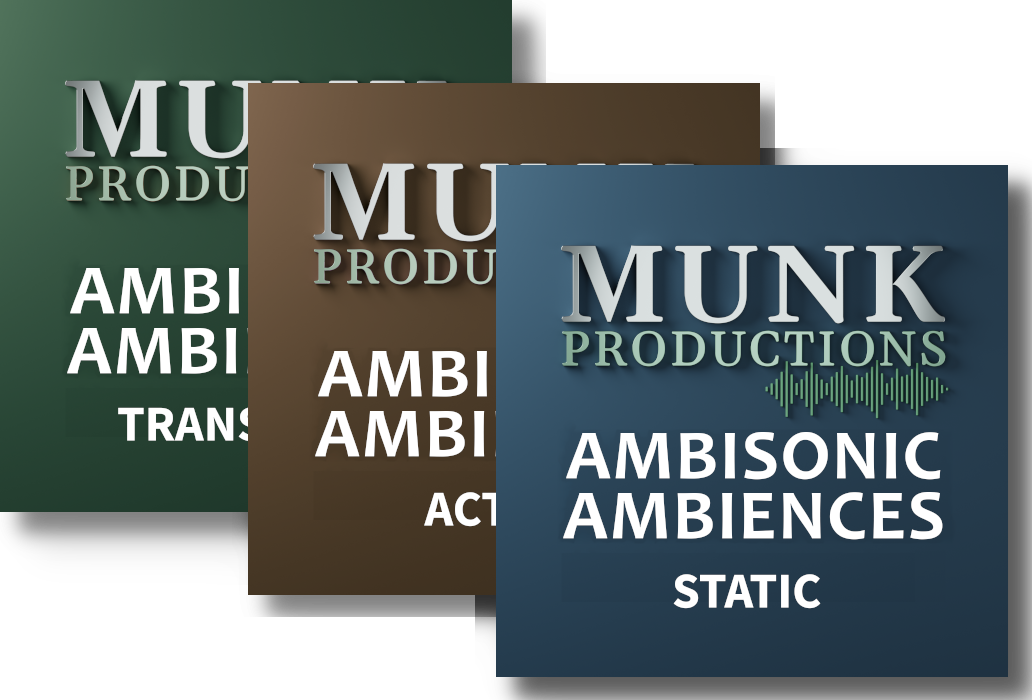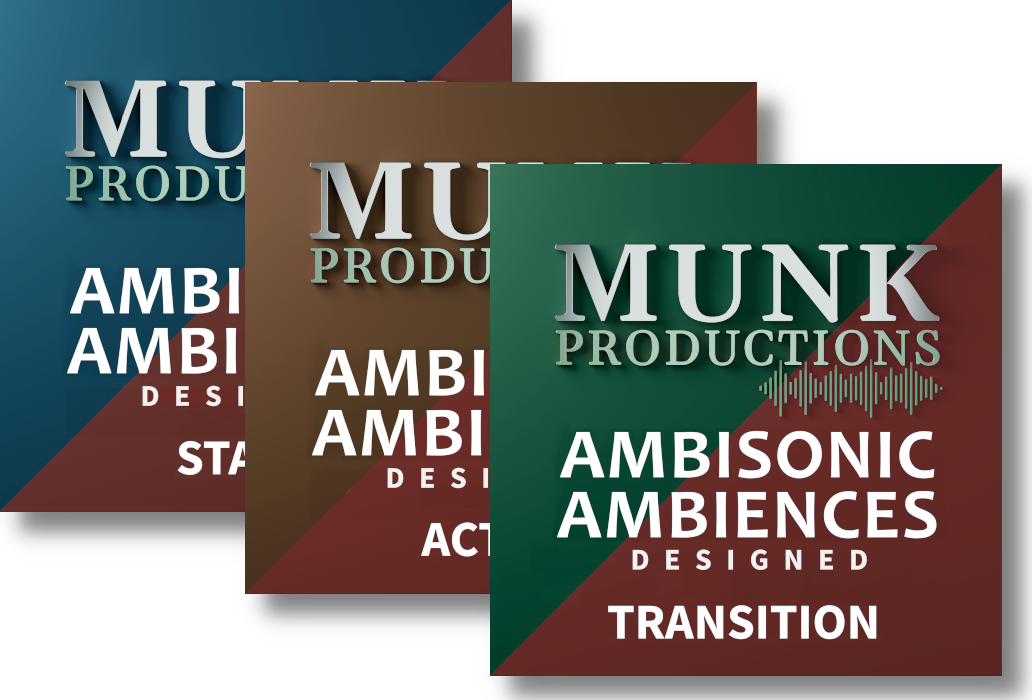 Browse the full MPAA Library below. You can find information about the library here, and sign up here for our Newsletter to be advised of new content.
You can search all descriptions to find the content you need - just input words into the search box at the top of the table. You may also choose to view a specific Ambience Type using the dropdown menu (read about types here).
Previews will play when sufficient audio has been buffered, which depends on your download speed.
We have loudness normalised all previews to -23 LUFS to the extent possible. However, due to the very wide dynamic range of the ambiences, do expect loudness levels to vary between previews.
Use headphones when previewing.
Ambience Types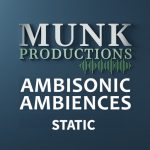 Static: Traditional stationary ambience
Action: One specific sound source in focus (like a traditional sound effect)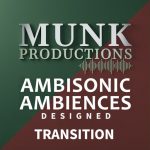 Transition: Movement from one location to another
File Formats
Ambisonic: Wave, 16 channels, 24 bits, 48 kHz
Binaural: Wave, 2 channels, 24 bits, 48 kHz
Featured Categories
These are examples of categories, locales and sound sources - you can use words like these in any combination to narrow your search in the Ambience table below.
Example: To search for outdoor wind ambiences enter wind exterior. This will list Ambiences with descriptions containing words with "wind" and "exterior" in them (wind, windy, window, ...) while avoiding the interior Ambiences that have words like "window" in them.
Featured Categories
Example Locales
Example Sound Sources / Search Terms
Nature

Cave, forest, beach, sea, ocean, fjord, park, harbour, garden...

Dripping, bird song, bees, waves, cicadas, crickets, seagull, chicks, rain, wind, stream, footsteps, thunderstorm…

Urban

City, town, village, harbour, park, garden...

Traffic, bicycle, bus, train, ship, aeroplane, helicopter, pedestrian, voices, walla, church bells, fireworks, street musician, ambulance, siren…

Transportation

Train, aircraft, metro, bus, car, ferry, bicycle, train station, metro station, airport, park, city...

Train, engine, bike ride, train ride, metro ride, flight, take-off, landing, announcement, bus ride, car driving, car arrive, open door, close door, windshield wipers, elevator, roomtone, public toilet (restroom)…

Leisure

Stadium, amusement park, activities park, church, concert hall, zoo, ski resort, shopping centre, supermarket, restaurant, canteen, museum, concert room, swimming pool…

Sports, football (soccer), goal, near miss, crowd, playing, cable car, drone, fireworks, flamingos, goat,

 

baboon, children, playground, amusement ride, fun house, atmosphere, skiing, ski ride, skiers, snow, lift, cutlery, checkout, strings, tuning, audience, applause, party…
Domestic

Garden, house

Sawing, raking, digging, grinding, lawn mowing, roomtone, kitchen, refrigerator, washing machine, tumble dryer, dishwasher, clock, shower (bath), washing hands, shaving, frying, extractor hood, eating, bed, vacuuming, coffee,

 

cabin, wind, rain, ring tones, smartphone, hammering, screwing, cat, footsteps…
Occupational
Factory (NEW), Work Place
Machinery (NEW), industrial (NEW), metal working (NEW), woodworking (NEW), production hall (NEW), welding (NEW), hammering, forklift (NEW), laser cutter (NEW), wall saw (NEW), circular saw (NEW), hallway, office, atrium...
Haunted & Horror

Castle, forest, garden, house, dungeon

Halloween, ghost, zombie, apparition, shackles, dripping…
NOTE: On mobile devices with small screens: Rotate to landscape mode to see as much of the table as possible. If the screen is too narrow to show the full width, a green   sign appears in each Type field - tap it to see the remaining column(s) for that ambience.
| Type | Ident | Description | Preview | | download_category_hfilter |
| --- | --- | --- | --- | --- | --- |